Tasco Petroleum
The Customer
Tasco Petroleum is one of the largest independent distributors of petroleum
products within Australia. From its beginnings in 1956 in the Sunraysia region,
the company has expanded up and down the length of the Murray River, creating a
network of 43 service stations, six major wholesale depots, and four administrative centers. Its operations are found in three states and involve 25 trucks and more than 180 staff.
The Challenge
Tasco deals with more than one supplier and as growth continues, there may be a need to cater to more oil company systems in the future.
Also there are a lot of nuances that need to be carefully managed as they deal with a product that is highly susceptible to temperature change causing expansion and contraction so they needed the right tools to be able to manage that variation.
The Results
"I like their roadmap," Newell says. "It's comforting to know that they are coming up with new initiatives and ideas. The oil industry is constantly changing and by going with this system, we have the ability to sit on the edge of that change. We now have the ability to adapt and to take advantage of new opportunities," Newell concludes.
"Many of our depot staff would rather drive a truck than drive a computer, so ease of use was important. But support was the most important part of all."
EVAN NEWELL - RETAIL & IT MANAGER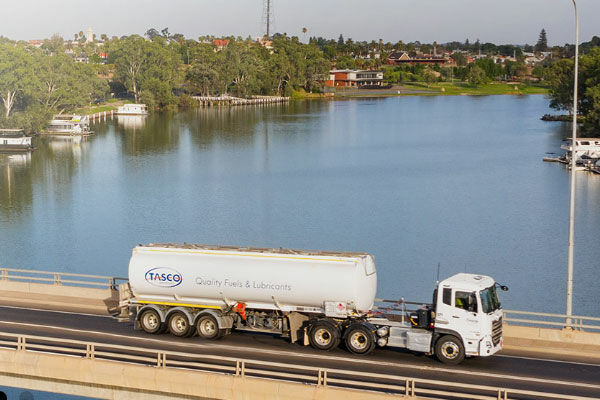 The Octane Advantage
The comprehensive Octane system offers functionality to support all aspects of Tasco Petroleum's business including fuel distribution; fuel card transaction management; logistics such as on-board truck systems, dispatching and order fulfilment; inventory control; retail systems; accounts and financials integration; fuel tax management and more.
Key Benefits

Real savings through streamlining systems and creating new interfaces to systems
Octane has provided Tasco Petroleum with visibility into all corners of the business
The project was all done within budget
Extensive testing prior to going live allowed for a smooth transition from old systems
Intuitive navigation and the clarity of the system's user interface has made using the system easier and has been a huge improvement for Tasco Petroleum's users