Waitomo Group
The Customer
Waitomo Group, a Mobil fuel distributor employing 40 staff, whose fleet of over 23 tankers delivers fuel and lubricants to rural service stations, commercial operations and agricultural operators in the Northland/Auckland and central North Island areas of New Zealand.
The company also operates a customized 'into-machine' mini-tanker service in the Auckland metropolitan area, plus a network of over fifteen fuel stops and three lubes depots dispatching two independent lubricant brands – Mobil & Sinopec.
The Challenge
Accounting and reporting can strain most managers. But when you have 5,000 clients, 6,000 delivery points, and up to 18,000 transactions a month, it becomes a formidable task. Throw in mobile, wide-spread, self-scheduling distributors, plus the date-based pricing of the fuel industry, and you're facing a potential administrative nightmare.
The Results
"Octane over competitor offerings was singularly the best business decision I have made in my 14 years with Waitomo. It has paid for itself a hundred times over and is an integral part of the business." When competitor vendors call, Leanne's response is "No. Never." All her business needs are covered by the current functionality, and she states that "there is nothing out there that is remotely close to offering the functionality provided by Octane, especially at this price."
LEANNE MILLIGAN, FCA - CHIEF FINANCIAL OFFICER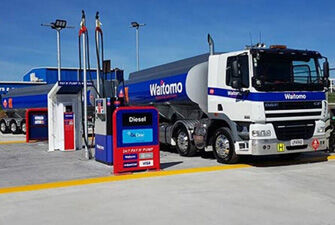 The Octane Advantage
"A key reason for the initial change was the high level of Octane support. Also competitors cannot easily match the Waitomo service levels, because of the functionality delivered by their Octane customer portal".
Key Benefits

External data hosting provided greater data security and reduced Waitomo Group's capital commitment
Ability to process more transactions without the need for additional staff
Multiple aspects of the business benefited including drivers becoming more efficient with portable data terminals
Fully integrated systems allow for more flexibility giving the sales managers clear views to CRM data on their phones coupled with integrated Octane information to effectively manage the sales team